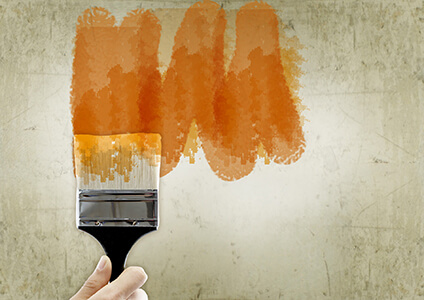 At Goldbrush Painters, we have accumulated a wealth of experience by working on large and small-scale projects over the years. We give the most thanks to our reliable, dependable and highly skilled industrial painting team. Our industrial painting contractors start off every project with a full site assessment and surface preparation work. Surface preparation measures such as sand and shot blasting are essential for minimizing distractions or disruptions in regularly scheduled business.
We are proud to source and apply only quality paint materials & tools. The benefits of using industrial-grade high quality paints are a longer life span of protective coating with much less frequent maintenance work.
Our industrial painting team at Goldbrush Painters in Ontario have painted and refreshed a large number of industrial areas throughout the province and country. Whatever your time frame, the size of your industrial property and the budget allocated, we're confident in our industrial painters' ability to produce a solution specifically for your application.
Goldbrush Painters:
has been in the industrial painting business for more than 20+ years
has experience in commercial, institutional & industrial painting projects
is a family owned & operated business
serves all of Southwestern Ontario including cities like Brampton, Vaughn, Woodbridge, Caledon, Bolton, Georgetown, Etobicoke, Orangeville, Oakville, Milton, Halton & other cities in the Greater Toronto Area
is an industry preferred contractor for many reasons including our hark work ethic, our whatever it takes to get it done attitude, our honest workmanship & ability to pay attention to minute details